Just ahead of the 100th International Women's Day on 8 March 2011, Elder Mary Robinson is interviewed on the issue of child marriage and its impact on the lives of millions of girls worldwide.
Q: What inspired you to become such a passionate advocate on the issue of child marriage?
From the moment the Elders were brought together by Nelson Mandela in 2007, equality for girls and women has been at the heart of our efforts.
Inspired by Mandela to be bold, we decided we should try to address the sensitive issues of faith and tradition affecting women. Child marriage, driven by tradition and poverty, affects millions of girls and women every year. We want to help end this practice.
Q: What is the current status of child marriage around the world?
Child marriage is very common yet rarely spoken about: one in three girls in the developing world is married before she is 18 and one in seven marries by 15. At this rate 100 million girls will become child brides over the next decade.
These girls are pressured to prove their fertility yet the danger is severe: a girl under 15 is five times more likely to die in childbirth than a woman in her 20s. She is also likely to drop out of school, reducing her opportunities for employment. Child marriage perpetuates poverty and suffering.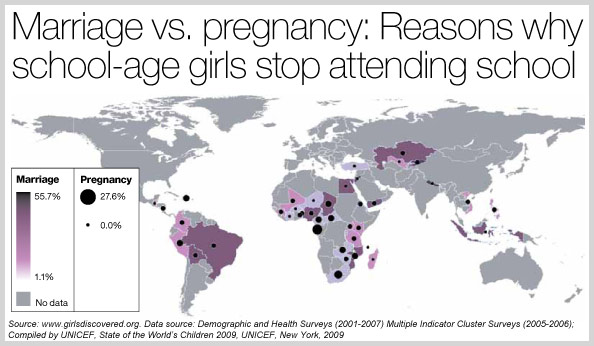 Q: What can people do to support this cause?
Ending child marriage requires a change in attitude by whole communities. However, because so few dare to speak out, activists and the girls affected feel a tremendous sense of isolation – it is here that we can help.
The Elders are building a global alliance to help grassroots, national and international organisations to collaborate. I encourage you to visit our website – www.theElders.org – to learn more about the effects of child marriage and to talk about it with friends and family.
By breaking the taboo that surrounds it, together we can help to ensure that ending child marriage becomes an international priority.