Available in Español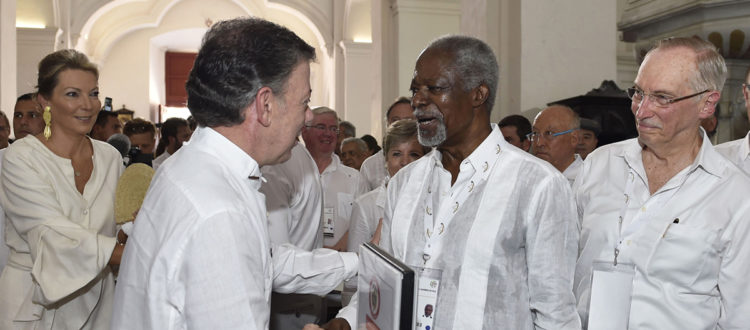 The Elders congratulated Colombia's President Santos for receiving the Leadership for The Americas award from the Inter-American Dialogue. Speaking at a ceremony in Washington DC, Ernesto Zedillo read out an open letter from the Chair of The Elders, Kofi Annan, which praised President Santos's leadership in brokering two peace agreements with the FARC rebels to end Colombia's long-running conflict, and called on all political and civil society leaders in the country to fully engage with the peace and reconciliation process.
Read our open letter.