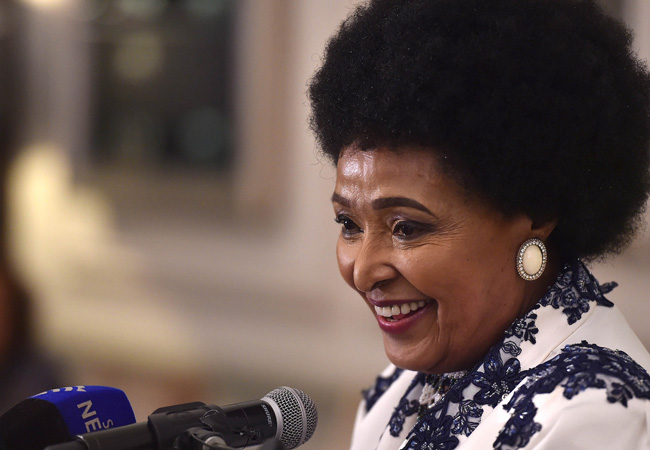 Winnie Madikizela-Mandela in Cape Town in 2016. (Photo: GCIS)
The Elders express their condolences at the death of South African anti-Apartheid campaigner and former first lady Winnie Madikizela-Mandela.
Winnie Madikizela-Mandela became an international symbol of resistance to apartheid following the imprisonment of her then husband, Nelson Mandela.
Praised for her courageous defiance during a brutal period of state terror in apartheid South Africa, her resolve - even in the most difficult personal circumstances - inspired many to continue.
Kofi Annan, Chair of The Elders said,
"Winnie Madikizela-Mandela was a voice of defiance who refused to be silenced. Her life was a testament to both the strengths and weaknesses of the human character. Winnie Madikizela-Mandela's courage and resilience inspired a generation of activists, both in South Africa and around the world."
ENDS
---
For media inquiries, please contact Jenny Yates, Programme Director at The Elders (+44 7917 765912) or email: Jenny.Yates@theElders.org